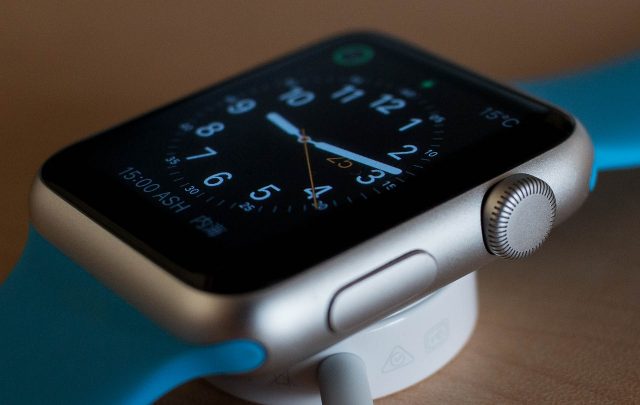 Apple Watch not Turning on When User Raises Wrist
The watch is supposed to automatically activate when you lift your wrist, but this feature is somewhat buggy. There are some solutions, but many people claim it is impossible for them to fix the problem without contacting technical support. One solution is to ensure theater mode is disabled. This option can be disabled by accessing the Apple Watch control center.
Apple Watch Light Bleed
Sometimes one side of the screen will appear brighter than the other. This is most noticeable if you are using the Apple Watch in the dark. Some claim it is an issue with how the device's OLED screen interprets gray images. There is no fix for this problem, so you can only resolve it by contacting Apple for a replacement.
Messages Appear Unread After Accessing Them
This glitch may seem minor, but many users find it to be annoying. The user reads a message, but the message still appears to be unread. This seems to occur more often when users change their accompanying iPhone device. One possible fix is to turn the device off. Close all apps open on the watch. Hold down the power button and use the slider to shut the phone down. The Apple Watch should start syncing when the phone is turned back on. You might want to try disconnecting the iPhone from the Apple watch and reconnecting it to see if that fixes the problem.
Digital Crown Malfunctions
The digital crown on the Apple Watch is fairly sensitive. If something sticky gets jammed in the dial, then it may be harder to turn. The Apple Watch is water resistant, so it's perfectly fine to put the crown under faucet water for 10 seconds. Sometimes the digital crown doesn't respond. This may be a connectivity issue. You might want to do a hard reset to see if this fixes the problem. You can try unpairing the device and resetting the watch in the settings. If that doesn't work, check out apple watch repairs.
Apple Watch and iPhone Refuse to Connect
The Apple Watch sometimes finds it hard to sync with the iPhone. This problem may occur if you've previously turned on airplane mode. Ensure Wi-Fi and Bluetooth are activated in the settings. Restart both the Apple Watch and the iPhone. This should fix the problem, but you may also need to pair the devices again.
Battery Dying too Quickly
You can put the iPhone in reserve mode if the battery is dying far too often. If you're certain that you don't have a defective battery, then this is best option available to you. Simply hold the side buttons for a few seconds and select the "Power Reserve" option. You can also try reducing the brightness because the display significantly drains the battery.