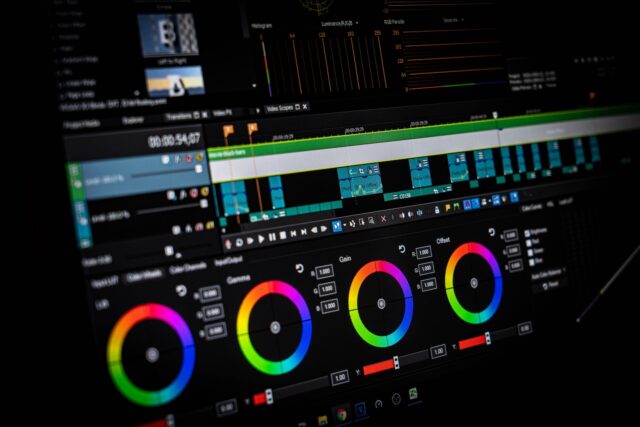 Discover the Power of Cinepunch
In today's digital age, video content has become a powerful tool for communication, entertainment, and education. As young adults, we're always seeking innovative ways to express ourselves and tell our stories. Enter Cinepunch, a comprehensive video creation suite designed to elevate your visual storytelling to new heights. This all-in-one toolkit is the creative genius you need to transform your ideas into eye-catching and engaging videos. Let's dive into the features that make Cinepunch an indispensable asset for video creators.
Cinepunch's Multifaceted Tools
Cinepunch offers a vast array of resources to enhance your video production process. Here are some of the standout features:
Dynamic Transitions: Seamlessly blend scenes with over 1,000 drag-and-drop transitions.
Stunning Visual Effects: Enhance your footage with cinematic effects like light leaks, lens flares, and film overlays.
Comprehensive Color Grading: Choose from a vast library of LUTs (Look-Up Tables) to establish the perfect mood and tone for your project.
Versatile Elements: Incorporate motion graphics, titles, and animated backgrounds to add depth and dimension to your videos.
Sound Design Toolkit: Create an immersive audio experience with a diverse collection of sound effects and atmospheric elements.
Efficiency and Compatibility
Cinepunch is designed to work seamlessly with various video editing platforms, including Adobe Premiere Pro, Adobe After Effects vfx, and Final Cut Pro. This compatibility ensures that you can easily integrate Cinepunch's extensive resources into your workflow without any technical hiccups. Plus, with regular updates and expansions, you'll always have access to the latest tools and features to keep your video content fresh and captivating.
Unleash Your Creativity
With Cinepunch's vast library of resources at your disposal, the possibilities for your video projects are virtually limitless. Whether you're crafting an informative tutorial, an engaging short film, or a captivating promotional video, Cinepunch enables you to tell your story in the most visually stunning way possible. Here are some creative ideas to get you started:
– Produce a gripping documentary that showcases your unique perspective on a compelling topic.
– Create an entertaining web series that captures the attention of a dedicated online audience.
– Design captivating social media content that stands out in a saturated digital landscape.
– Develop visually engaging educational materials that make learning more accessible and enjoyable.
Final Thoughts: Elevate Your Video Production Game
In conclusion, Cinepunch is the ultimate video creation suite for young adults eager to make their mark in the world of digital storytelling. Its extensive collection of tools, effects, and elements empower you to create content that not only entertains but educates and inspires. Whether you're a seasoned video professional or an aspiring content creator, Cinepunch is your ticket to mastering visual storytelling and leaving a lasting impression on your audience. So, gear up, dive into the world of Cinepunch, and let your creative journey begin!