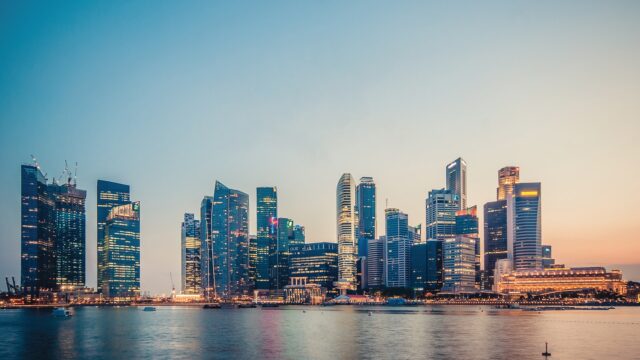 Discovering Singapore's New Property Landscape
Singapore, a bustling and progressive city-state, is a prime destination for individuals and young families seeking to invest in real estate. Known for its stringent regulations, it's critical for potential buyers to be well-informed about navigating the complexities of the Singaporean property market. This article will shed light on the key aspects to consider when buying new real estate in Singapore, with a spotlight on the Myst condo, a highly-anticipated development for potential homeowners.
Government Regulations and Cooling Measures
When purchasing new property in Singapore, it is essential to understand the government's various regulations and cooling measures aimed at preventing a property bubble. Here are some considerations to take into account:
Additional Buyer's Stamp Duty (ABSD) – This tax applies to buyers of two or more residential properties, and the percentage varies based on citizenship status and the number of properties owned.
Loan-to-Value (LTV) ratio – First-time homebuyers are allowed to access up to 75% of the property's valuation for a loan, while subsequent loans have a reduced LTV.
Total Debt Servicing Ratio (TDSR) – This measure ensures the borrower's monthly debt obligations don't exceed 60% of their gross monthly income.
Taking these factors into account will ensure a hassle-free transaction and minimize financial surprises that can arise in the long run.
Understanding the Leasehold vs Freehold Debate
In Singapore, real estate properties are classified as either leasehold or freehold. While some may be drawn to the allure of owning a freehold property, it's essential to weigh the pros and cons of each before making a decision.
Leasehold properties typically come with lower price tags and may provide quicker returns on investment for those who plan to rent their unit.
Freehold properties grant the owner perpetual ownership, ensure generational wealth transfer and may show more significant appreciation over time.
Introducing The Myst: A Premium Real Estate Offering
The Myst, an upcoming residential development, embodies the finest elements real estate in Singapore can offer – an excellent fusion of luxury, comfort, and functionality. Situated in the prestigious Bukit Timah neighborhood, its strategic location offers a serene sanctuary, while still remaining close to the bustling central business district.
Here's what The Myst has to offer potential buyers:
Premium Quality: The Myst exudes style and sophistication, with top-notch materials and finishing.
Amenities Galore: The development features an array of facilities, such as a swimming pool, fitness area, and children's playground.
Connectivity: The Myst is conveniently located near major expressways, public transportation, and prominent schools and malls.
Your Next Step: Due Diligence and Research
Buying new property in Singapore can be a fruitful investment for those who arm themselves with knowledge and insight. Research is key – from acquainting yourself with government regulations to exploring new developments such as The Myst – to ensure a smooth purchase process and a satisfying homeownership experience.
In summary, the Singapore property market presents a wealth of opportunities for well-informed buyers. By understanding the nuances and intricacies of the market, you can be on your way to owning a piece of prime Singaporean real estate. Happy hunting!