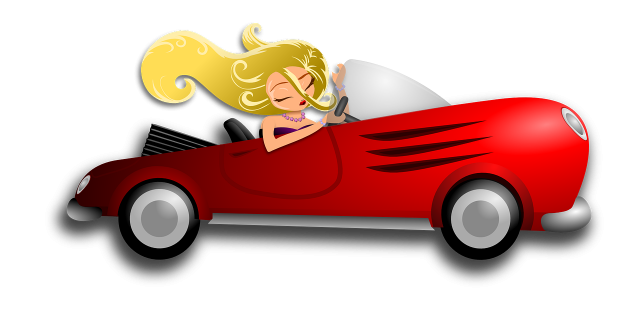 So, You're Looking for a Car Under $5,000?
Not everyone can afford a brand-new car, and that is absolutely okay. There is a wide-range range of cars that you can purchase for a rather affordable price. Here are a few of some of the most reliable used cars under $5,000.
 Early-Mid-2000s Ford Focus
A Ford Focus from the aforementioned years is simply one of the best cars you can get on a budget. The Focus seats up to five passengers and sports a combined fuel economy of about 25 mpg. Luckily, you can probably find both the four-door and two-door versions with about 100,000 miles on the odometer for well below the budget of $5,000. If you're truly lucky, you may even find the special SVT version, that includes increased performance, within your price-range.
 Early-2000s Honda CR-V
If you're more of a fan of SUVs and crossovers, the Honda CR-V may be for you. The CR-V is not exactly a full-sized SUV but more of a compact sports utility vehicle. CR-Vs within this year range get a combined fuel economy of about 25 mpg. One of the CR-Vs greatest features is that it is able to run absolutely fine (most of the time) even after gaining over 200,000 miles (which is about the mileage you are going to find on this particular vehicle within the price range). You will have no issue finding a suitable CR-V in today's market. However, you should pay attention to the specifics of the vehicle, as some come with a front-wheel-drive configuration while others come in a four-wheel-drive configuration.
 Late-1990s Jeep Wrangler
For those who are more interested in vehicles with off-roading capabilities, you may want to look into a Wrangler from the late-1990s. While the Wrangler will not fill more than two passengers like the aforementioned Focus or CR-V, it is still a thrill to drive. Wranglers from the late-90s are quite reliable thanks to the Wrangler redesign that took place in 1997. Once again, a vehicle like this in the $5,000 price range will probably have at least 100,000 miles, you are still getting quite the bang for your buck.
 Late-1990s – Mid-2000s Subaru Outback
If you are looking for a vehicle that combines the tight handling of vehicles like the Ford Focus that also offers the spacious interior of something like the Honda CR-V, a Subaru Outback may be right up your alley. Subarus during this era are quite unique, as they all contain built-in four-wheel-drive which was quite unusual at the time. Depending on your local market, you may want to aim for at least an Outback from the year 2000, as this is when the Outback went through a major redesign. Overall, the Outback is not only affordable but reliable and full of features.
 Remember, Car Prices Depend on Your Market
While this guide gives you an idea of what you can find within your $5,000 budget, the prices of vehicles will depend on the car market within the area in which you reside. So, if you become interested in a car, making sure to research the vehicle to determine whether you are getting a good deal or being ripped off is essential.