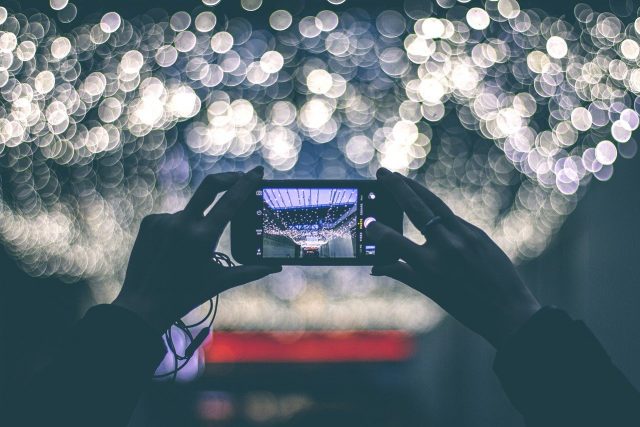 Apple and Samsung are the two world heavyweights when it comes to the smartphone world. Unveiled in April 2020, the iPhone SE (2020) is Apple's latest mobile launch. Similarly, the Samsung Galaxy S20 is the newest Android mobile invention, which provides 5G support across all variants.
Whether you're an Android or iOS person, below are remarkable ways in which these two tech-giants compare. Oh, and if you are looking to upgrade your old phone, visit sell mobile online first to get rid of your old one.
Storage Capacity
One of the most significant perks of Samsung phones is their exemplary storage space. The Samsung S20, for example, comes with an internal memory of 128GB. Moreover, it has an expandable memory of up to 1TB. This phone has an inbuilt RAM of 12GB, operating at top speed.
iPhone users have long undergone problems that come with insufficient storage since these phones have no provision for micro-SD cards. However, the iPhone SE is available in 64,128, and 256GB storage capacities, which might be enough for you.
Screen Quality
These two brands come with different display types. The latest iPhones employ either a Super Retina XDR OLED or an IPS LCD Display. For the iPhone SE, the 4-inch screen comes with a pixel density 326ppi and a display resolution 640×1136 pixels. The iPhone 11 Pro Max has a 6.5-inch display. Colors and hues seemingly appear more natural with the iPhone.
Samsung Galaxy S20 boasts of a 6.2-inch AMOLED display, with a resolution 1440×3200 pixels. The Galaxy S20 Plus has a 6.7-inch display while the Galaxy S20 Ultra comes with a 6.9-inch screen. The unmatched screen resolution and pixel density (509ppi) mean more vibrant colors for this phone.
Camera
Among the most distinguishing factors between these tech titans is the camera. The Samsung S20 phones encompass high-resolution camera sensors. The Galaxy S20 and S20 Plus comprise a 12-megapixel ultra-wide-angle camera, a 12-Mp wide-angle camera, and a 64-Mp telephoto camera.
The Ultra version has a 108-Mp wide-angle camera, a 12-Mp ultra-wide-angle camera, a 48-Mp telephoto camera, and a depth-sensing camera. Even better, this phone has a 40-Mp selfie camera.
Compared to these Samsung models, the latest iPhone 11 Pro models come with dual wide and ultra-wide angle lenses capturing 12Mp each, and a 12-Mp telephoto camera.
Design
Over time, both Samsung and Apple iPhones have significantly evolved, now embracing sleek glass designs. Typically, most Samsung smartphones are larger than iPhone counterparts.
Newer iPhone models have adopted exquisite designs, with the iPhone 11 versions having a stainless band joining the front and the back. The iPhone SE weighs 113 grams and has a thickness of 7.6mm.
Samsung Galaxy smartphones also come with a bezel-free glass design, an 8.8 mm thickness, and weigh 222 grams.
With these two brands, value for your money is an absolute assurance. However, to get the most out of your desired smartphone, go for that which matches your needs.