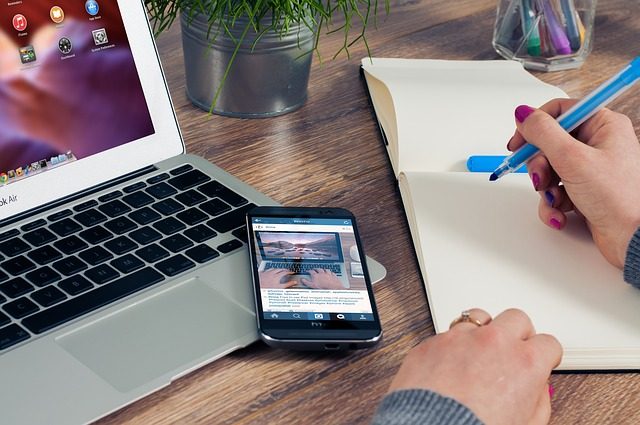 Notepad — Use the Windows Default Text Tool Online from Any Operating System
Microsoft designed the notepad editing tool to work as the default on all versions of Windows. Even so, some computer users face an experience where the text editor is unavailable or not found on a different working system.
So, you now have the advantage to use an online notepad through websites providing the Windows default text tool. But, we realize computer users often need to carry out other tasks added to creating documents with Windows' notepad. Thus, the computer notepad is lacking these changing alternatives. Therefore, our software market offers an extensive collection of applications for helping you adjust your text.
Yes, both travelers and at-home workers have multiple purposes while writing or creating notes on various devices. Thus, you may search the web for several sites allowing the ideal way to handle your platform needs. Here is where we'll provide you with a brief list of the best free and low-cost notepad websites specifying advanced tools to aid you in fulfilling your works
These best available online notepads are a combination of programs you can opt to sign up for or use without signing up. Meantime, while you have an Internet connection, here is an online list of both free and low-cost notepad programs:
Yanobs online notepad
If you use Yanobs Notepad, you'll find it's a simple text editor. You may print or save notes from the website. Now, you don't ever have to lose your memos or small notes using this great sticky note keeper. You can use the application to create and save your notes to your system as a text file. Yanobs provides a search engine, making it convenient to find your text in the notes. This is a free online notepad, but you need to create an account before starting any work. After that, you'll be able to navigate inside the web page.
Shrib's online program
Shrib is your easy and simple online suite for making notes with an autosave feature on the web page's memory. Plus, you have an available option to use a password in protecting your notes. Further, the web page offers a tab view of all your produced notes. There are no login requirements to use Shrib; you can go to the site, follow instructions, and click on the green let-me-type button. Of course, if you are a productive user needing some advanced features for multitasking actions, there is online support for that purpose.
ClickUp online notepad
Here, you will discover your perfect private connection to use an online notepad where you can put down your simplest ideas. In turn, you may opt to change those recorded thoughts to a larger project at a later schedule. What's more, you need to see what the ClickUp team is featuring with their free online notepad. After going to their website, it is good to explore the text editor and its many boasts to get your chores or projects going toward a great finish.
Zapier's online multipurpose plan
Many busy computer users work with many plans and ideas in a website form. For that reason, Zapier often has a team of experts developing basic and premium features. Besides, customers can perform multiple actions by applying diverse apps — you can fulfill this step with a single trigger through Zap's advanced features such as Multi-Step Zaps and more. The affordable note-taking app offers a 14-day free trial from basic to premium options. Beyond the 14-day trial, you'll be able to use an essential plan at a low cost each month.
Last, these online notepads are useful while helping you separate and keep all your ideas, to-do lists organized in your personal life. Yet, it's up to you to select what's affordable and is simple for your needs in an online notepad.