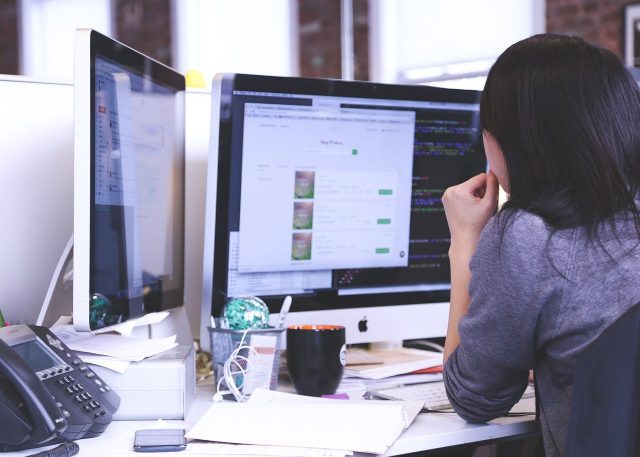 There were over 1.5 billion active websites in 2019. Two years later, this number has likely increased considerably, but it isn't the only thing that's different. The web design trends aren't the same as two years ago – or even nearer, things may have changed greatly within six months.
Web design trends are constantly changing, and every year (or month), new ways of presenting a website surge. People are constantly looking for innovative ways to capture their target audience's attention while improving the user experience simultaneously, and both factors contribute to the website's SEO.
It is essential for you (and for web designer Brisbane agencies) to be in charge of the latest trends in web design. So, if you are a bit rusty in that area, here we have some of the most remarkable trends that have reigned since the year started.
Minimalism
Since 2019, graphic design has been experiencing a sudden shift to minimalism. Some sources refer to this trend as "neo-minimalism." Instead of overloaded elements with very striking aspects, people are settling for clean, small designs that deliver an overwhelming but accurate message. In other words, less is more.
As fewer elements are included in the website, the user will be able to focus on what's really important while keeping the webpage aesthetically pleasing and optimized for its use.
Micro-interactions
Micro-interactions have a determined purpose, and it is to improve the user experience. A good example of this element is the ability to increase the size of the thumbs-up emoji or any other you may have assigned to the chat in Facebook's messenger as you keep touching it. In other words, this aspect is all about small animation effects that provide an enhanced user experience.
Infinite scrolling
If you use social media sites constantly, you probably know what "infinite scrolling" is like. It consists in allowing the user to access new information without clicking anything, they'll need to continue scrolling, and their screens will display new pieces of info endlessly. Although this trend is usually seen in social media sites like Reddit or Quora, many blogs and news sites are also using it.
This trend is mostly used by websites that have ample informative offers. It doesn't make sense to present "all the information" that a website has, so the algorithm is often programmed to show the user what's more relevant at the moment.
Load speed
Statistics say that about 47% of internet users expect websites to load in less than two seconds. If we take into account that the probability of boosting your conversion rate increases by 74% if the load speed is optimized, we can conclude that the load speed of a website is one of the most crucial aspects to ensure an excellent user experience.
Conclusion
There are more aspects and trends that have defined web design in 2021. What we described above compiles what companies have been considering the most throughout the year. Some of these trends will disappear, while others are here to stay.