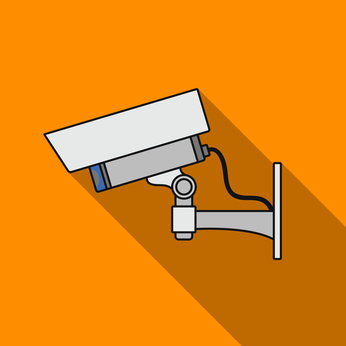 Many married couples with infant children find it necessary to work outside the home to cope with the cost of living these days. When this occurs, and the parents are forced to hire a nanny to watch over their infants, it's only natural that they have some concerns about what goes on in their absence
One solution to ease this problem is to install a nanny cam to monitor their child's safety. The nanny camera can installed in plain sight so that the nanny is aware if it, or it can be hidden to record events that occur when the nanny is unaware of its presence.
What Is a Nanny Cam?
As the name implies, a nanny cam is a camera that's positioned in the home to keep an eye on what your nanny is doing during the day.
Nanny cams are usually installed in strategic locations around the home like the child's bedroom and dining area. Hidden cameras are often disguised as a stuffed toy or a common item like a clock. The cameras can also be used to monitor house cleaners and pet sitters while you are away from the house
What Are the Benefits of Installing a Nanny Cam?
Peace of mind – It's difficult enough to leave your children in the care of friends and relatives, but the anxiety level soars when complete strangers are hired to do that job. You won't believe some of the things that were caught on the nanny cams of people all over the world.
Monitoring for safety – Safety is a big concern of absentee parents. Workplaces and schools use surveillance cameras for the safety of employees and students. The same concern should be used to protect your children when they are in the care of someone else.
True Picture – Infants and young children can't tell you about what happens during the day while you are gone. Even older kids are easily distracted or are afraid to tattle on their caregiver. Nanny cams take the guess work of the actual hour-to-hour happenings during the day.
You experience their childhood – On a positive note, the recordings from a nanny cam can be saved as a video diary that tells the story of children's growth and experiences. It's nice to be able to check in from afar and see your children and to catch a glimpse of what they are doing during the day.
Childcare is expensive. A nanny can gives you the ability to monitor the work habits and productivity of your nanny to gauge that you are getting your money's worth for the expense.
Know the Law
It's legal to make a video recording of things that occur inside your home. What makes it legal is that you have a specific and legitimate reason for making the recording such as monitoring an infant child or a caregiver assigned to watch over your infant.
Whether the camera is hidden or exposed as no bearing on the legality of the act. Where the camera is placed does matter, however. A camera placed in a bathroom or the nanny's private bedroom is not allowed.